We are so excited to launch our most-requested feature - introducing your Watchlist! Now it's easier than ever to get deals to your top destinations - just let us know where you want to go, and we'll do the looking. To learn more about how the Watchlist works, check out the FAQs below: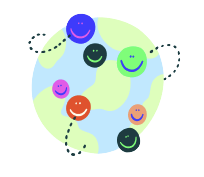 What is the Watchlist and where can I find it?
Your destination Watchlist allows you to be in control - just let us know where you want to go, and we'll look for awesome deals to the locations you choose and send alerts to your inbox when we find them. Check out the Watchlist here!


What membership tiers have access to the Watchlist?
All paid members (Premium & Elite) have access to the Watchlist! If you'd like to upgrade to Premium or Elite, you can do so at any time here.


How many destinations can I follow?
Elite members can follow ten, and Premium members can follow five destinations.
How do I add or remove destinations on my Watchlist?
To add a destination to your Watchlist:
First, head to your Watchlist here.
Use the search bar to find your desired destination. You can follow specific airports, cities, states, or countries. You cannot follow regions or continents at this time.

Select your destination and it will be added to your Watchlist. If there are current deals from any of your departure airports, you will see them here!

You can track how many destinations you are following by viewing the count shown here:

To remove a destination from your watchlist:
Click the "Watching" button next to the destination you'd like to remove to clear it from your Watchlist.

Can I follow a region or continent (e.g., Europe)?
You can follow specific airports, cities, states, or countries. At the moment, you cannot follow regions or continents.
For example, you can follow: MAD (Adolfo Suárez Madrid-Barajas Airport), Madrid (city), or Spain. You cannot follow regions like "Midwest", "Europe", or "North America".
How soon will I be alerted of new deals from my Watchlist?
When we find a Going deal to one of your followed destinations, it will be automatically added to your Watchlist web experience. Additionally, we offer you the flexibility to manage your email alerts. You can choose to turn off email alerts for specific destinations, personalizing which Watchlist deals are sent in your Watchlist Digest. This feature allows you to receive updates that are most relevant to your travel interests.
The frequency and type of alerts you receive will depend on factors such as your departure airport, the scope of the destination (airport vs country, for example), and the frequency of deals between the routes. If there are no new deals to your desired locations, or if you have opted out of alerts for a specific destination, you will not receive an email for that destination.


Can I choose a specific route for my Watchlist destination?
When you add a destination to your Watchlist, we will look for all deals to that destination departing from all of your departure airports. At the moment you will not be able to choose the specific departure airport you'd like to see deals from.


Can I add additional filters to the Watchlist (price, airline, etc)?
Currently, the Watchlist is destination-based only - you won't be able to add additional filters like price, month, stops, or airline. However, all of the most relevant info will be easily viewable on the Watchlist homepage, so you can see high-level details before you click 🙂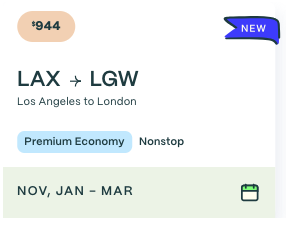 How can I increase my chances of deals?
Because deal availability depends on a number of factors, we suggest:
Will Going with Points deals appear on the Watchlist?
Not at this time.